Foundation Christian School: Rock Talk
Welcome to Foundation Christian School's  Rock Talk!
The Parenting Marathon
Wednesday, November, 15th, 2017

at 9:09 pm on
I remember the moment the thought first occurred to me.
It was 12 years ago, and I was standing over my infant son's crib. He had been fighting sleep for a solid hour, and as I carefully laid him down, I didn't dare breathe for fear his little eyes would spring open.
I am going to have to put this child to bed over an over again, night after night,  for many more years to come. 
How many hours of rocking, story-reading, tucking, bedtime conversations and prayers would I invest in this child? The enormity of the task seemed overwhelming. I was going to have to muster up some perseverance for this parenting journey. (Of course, since then I've learned that bedtime routines are one of the easiest tasks in parenting!)
In his article entitled 8 Ways to Persevere in the Parenting Marathon, Chap Bettis says,
"Parenting is like a marathon. Before the race you are fresh and rested. You start with excitement. But this is not a sprint. There are painful moments. There are times you hit a wall and think you can't keep going.  But one day, it's over. Infants are grown. Bedrooms are empty. The house is quiet. So how do we run the parenting marathon well and finish strong?"
Bettis goes on to outline 8 things to keep in mind while running the parenting marathon:
The race requires endurance.
Running with others gives strength.
Encouragement makes a big difference.
You will be given needed resources at the right time.
You aren't competing with others.
Others who care about you are watching.
It's all about the joy of finishing well.
Keep on running.
I've tucked my son into bed over 4,000 times since that night. More importantly, I've spent countless hours training, correcting, discipling, and praying for him, with many more to come. I want to finish this parenting marathon well, don't you?
And so we persevere, doing all that we can to raise our children to be passionate, obedient Christ-followers. Then we surrender them to Jesus, believing He loves them infinitely more than we ever could.
Shannon
The Bible According to G.I. Joe
Wednesday, November, 1st, 2017

at 3:26 pm on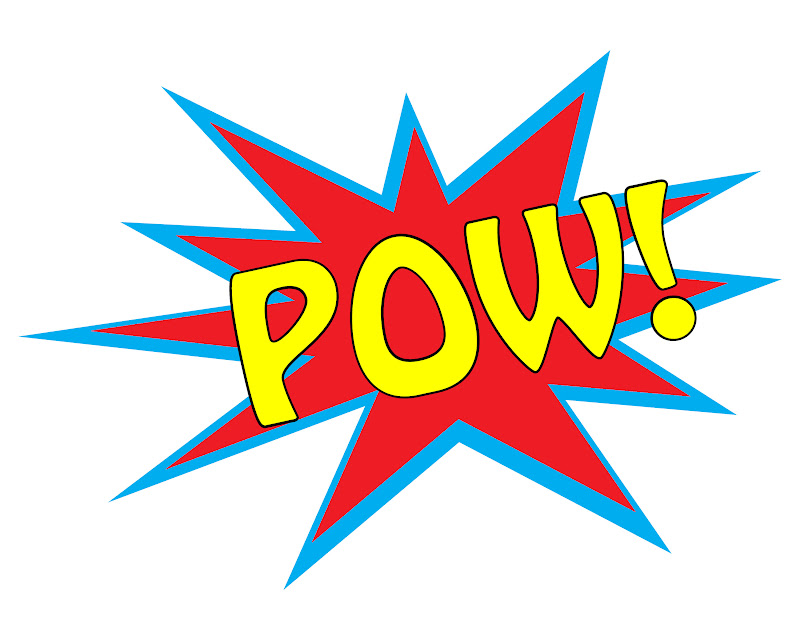 Do we teach bible stories the same way that superheroes teach morality?  I was struck by this implication by John Wells who recently addressed this topic in his article, "How Not to Teach Your Kids the Bible".  Wells asserted that so often we teach the bible the same way that G.I. Joe and the Ninja Turtles teach a moral lesson.  We take content from the bible, we oversimplify it, we tell it like an action story, and we conclude that the moral of the story is _____________.  
The formula for the superhero directed morality lessons was something like this when I grew up:
Great narrative + superhero role model + clear moral of the story = entertained child + moral development
As Christian parents we too often biblicise that model rather than allow scripture to be the model.  We do something like this:
Great Biblical narrative + biblical hero + clear moral of the story = entertained child + deeper relationship with God
The problem is that the equation isn't balanced.  Our approach to teaching kids scripture is so closely bound up with how secular culture teaches moral values.  The result of our approach is that kids learn some moral values, and not necessarily that they truly grow in relationship with God or gain a deeper understanding of scripture.  As Wells puts it we are "teaching them there is little difference between the power of the gospel and the power of Grayskull."  
The gospel itself is more morally transformative than any moral lesson.  In place of teaching children the scriptures as a book of simple stories with simple moral lessons, we need to teach our Children the scriptures as the scriptures present themselves.  A complex, messy, mixed genre group of writings that always point us to the greater gospel narrative.  A compilation that indeed informs morality, but not through simple stories and lessons, but rather through a deep revelation of who God is.
Wells offers 4 things to avoid and 5 things to embrace when teaching your kids the bible.  
Avoid
Teaching narratives as moralistic fables.  They aren't fables, so why teach them that way?
Using excessive extrapolation and subtext.  Let the text speak for itself.
Implying prosperity theology.  We know God is good.  But we don't want to imply a genie God to our children.  
Excluding epistolary, poetic, and prophetic genres.  So much rich revelation of God and theological truth is missed because we avoid these parts of scripture with children.
Embrace
Read and talk with your children about the Bible.  Don't be afraid to mess it up.  Just do it!
Don't rely on children's Bibles alone.  They are a great resource, but many of them lean towards the simple story simple lesson approach to scripture.  Dig deeper than this.
Teach them to think through paragraphs in the Epistles.  The Epistles can be intimidating.  Take them one chunk at a time.
When reading narratives, read the whole story and then ask questions.  Stick to the details in the story and avoid assuming details that aren't there.  Ask the bigger 'why' questions about what God is doing in the midst of that story.
Don't assume you need all the answers.  Because you don't.  Being a learner in front of your children encourages them to be learners to.
In trenches of biblical parenthood with you.
Matt
Parenting is Gospel Ministry
Wednesday, October, 18th, 2017

at 12:59 pm on
In the daily rush of getting kids to school on time, running them to various activities, putting food on the table, and checking that homework is done, parenting can be reduced to little more than making sure our children are fed, clothed and watered. We check these things off the list, breathe a grateful sigh of relief over their relatively good behaviour, and call it successful parenting.
I know – because I've been tempted to do the same.
But parenting is a much higher calling.
Paul Tripp says, "Parenting is much more than controlling the behavior of your children. Parenting is actually about heart exposure and heart change. We know only Jesus Christ can create the kind of lasting change in the human heart that will transform behavior. Learn what it means to have the gospel shape what you say and do with the children who have been entrusted to your care."
In his teaching called Parenting is Gospel Ministry Paul Tripp reminds us as parents that what God calls us to is utterly impossible in and of ourselves. We desperately need to confess our need for God's grace.
He goes on to say when we reduce parenting to a set of rules with an accompanying set of enforcements, we are asking the law to do what only grace can do.  The degree to which we fail to confess our own struggle will be the degree to which we are intolerant of our children's struggle.
There are four things that will happen if we don't confess our need for grace:
We will turn God-given moments of ministry into moments of anger. When we hear sin, weakness and failure erupt in our children; it is never an accident or an interruption. It is always grace. God reveals their need so we as parents can be a tool of His rescue.
We personalize what is not personal. We assume their misbehaviour is an issue in their vertical relationship with us, when in fact there is something broken in our child's horizontal relationship with God.
We become adversarial in our response to our children.
We settle for quick situational solutions that don't get at the heart of the matter.
And the result? Our children are left utterly unchanged.
But it doesn't have to be this way. To learn more about the ambassadorial calling we have as parents, listen to Paul Tripp's message here.
Education is a Spiritual Endeavor
Wednesday, October, 4th, 2017

at 1:55 pm on
Lit candles.  Sounding bells.  Aromatic scents.  A chant.  A prayer.  The mind often frames spiritual activity along these lines.  We think of the smells and bells of ancient liturgy, or perhaps hands and voices raised in contemporary worship.  But spiritual formation – the processes and practices by which we progress in our spiritual walk with God – extend far beyond these archetypal frameworks of the mind.
Education is spiritual formation.  On the face of it, it is reading, writing, and 'rithmatic.  But underneath the fray of academic activity, there lies spiritual formation.  The classroom informs the mind, forms the heart, and inspires worldview.  Oriented towards the secular, these guide a spiritual development towards the idols and ideals of our wider cultural narratives.  Directed towards Christ, reading, writing, 'rithmatic, and the rhythms of the school day begin to form practices and processes in our lives that lead us closer to God.
At our school, this is why we work.  We are mindful of this, excited by what it means for the spiritual formation of our children and the proliferation of the Gospel.  The smells and bells of ancient liturgies, and the passionate songs of contemporary worship are central components of Christian communities.  We love that the smells, bells, and worship of our school week can contribute to these communities as well.
Matt
God Stories and 10 Years of Foundation
Wednesday, June, 15th, 2016

at 5:29 pm on

One of great things about my job is the wonderful stories people tell me about what God is up to around the school.  This past Friday we celebrated 10 years of God stories, as we gathered as wider school community past and present.  They are God stories, because He is the one that makes all of this possible, not us.

I wanted to script a summary of that event for you, but instead I think it's appropriate to simply share a letter I received after the event from a member of our wider school family. Here it is in it's entirety:

Hi Matt!

That was one AWESOME party!!  Perfect weather, good food, great fun and super amazing fellowship…and as always, unbelievably well organized!! 

The most challenging game for me was playing "name that face" made especially difficult by the beautiful artwork of the face painters, but it was truly a wonderful experience to reconnect with my own former students (and quite a number of their parents, too! ) as well as with the many that I have taught as supply teacher (even got a couple of very wet hugs from Casey and Layla!).

I think I pretty much managed to meet with and talk to all the students I've ever taught over the years (particularly the earlier ones). Besides all the kids in varying grades still in high school,  I also heard about college and university courses being taken to pursue careers in actuarial sciences at Western, history at Guelph to become a teacher,  health sciences at Laurier to become a vet, legal and global studies at Carleton (off to India with Free the Children later this summer), computer sciences at Waterloo, applied technologies and health and fitness at Conestoga College, etc. (this is evidence enough to dispel any fears that  a small private school could hinder a student's potential to pursue their dreams). Though most of our past students are still pursuing further studies,  one of our  first year grads is finished and  currently working with a theatrical production on a cruise ship till October. 

I also met one 'new to me' Mom who raved on and on about FCS. As I understood it from her, her daughter  started last year, apparently a with minimal reading skills, having totally caught up to her grade level skills; AND, the Mom averred,  that her current teacher was surprised to learn that her daughter ever had trouble. Over the years of talking to parents, she is just another in a long list (including Terry and me) who've said similar things about the transformation (educationally or otherwise)  they've seen in their kids once they came to FCS, whether they come for all their elementary schooling years or just a few, the influences and changes are long-lasting/life-lasting (and so are the friendships and relationships made here). 

When I reflect back on the truly humble beginnings of FCS with 37 students enrolled that first year and all the challenges we had: buckets in halls and classrooms to catch the ever changing presence of roof leaks each time it rained (it was a cold, rainy fall – how could I forget! I did almost all the outdoor supervision that first year!!), students and teachers alike wearing winter coats for weeks till the faulty furnace could be replaced, flooding in the basement and the continual issues around drinking the water out of taps and fountains till the plumbing was changed (those were the bigger ones, there were myriads of smaller problems!!)…it's amazing we even continued beyond the first year!! It speaks to the tenacity of staff, students and supporting families. But mostly it speaks to God's will, blessing and provision.

It's wonderful to see how FCS continues to blossom under your leadership, Matt, and the great work you and all the staff and new families are doing.  

I know this event took a LOT of planning and extra hours in an already busy schedule for all those involved, but it surely was an amazing time and too short to get in all the visiting!!  (Next big anniversary may just have to be a full weekend! ).

Many, many MANY thanks to you and all the rest of FCS …. Best Wishes for a wonderful and relaxing summer!!

Ellen
God created creativity, and it was good.
Wednesday, April, 20th, 2016

at 5:42 pm on

It is widely accepted that producing art contributes positively to cognitive function – that somehow painting or making music, could in some way make you 'smarter'.   While this has been widely believed, the scientific literature on the topic has at times been vague at best in attributing better brain power to making art.  A few years ago a study comparing brain activity between adults who created works of art and those who simply studied works of art took us a step closer to closing this attribution gap.

It's something we all sense innately to be true: creating is good for us.  This study specifically outlined a few of the many ways this truth manifests.  According to the research creating art can lead to improvements in cognitive function and problem solving abilities, stress relief and emotional well-being, personal expression, and psychological resilience and the capacity to recall information and memory processing.  It seems doing art – being actively creative – makes us cognitively better-off.  Actively creating can help us in our study of math, science, and language.  Go figure.

Of course this shouldn't, and probably doesn't come as much of a surprise.  After all, God created us in His image.  He is creative, and creating is good.  It isn't a stretch to think that when we create as God intended us to, the results are good.  It's why I am so supportive of our strong visual arts and music programs at Foundation Christian School.  Seeing students engage their creative side, and develop stronger toolkits of creative skills to employ in their creative works, gets me excited!  Their creative works have the fingerprints of God on them, and cognitive benefits to boot!

-Matt
Foundation: A School of Prayer
Wednesday, March, 23rd, 2016

at 2:29 pm on
Recently at my church we had a series entitled "The School of Prayer."  Having been asked to give one of the messages in the series, I felt a real burden to examine my own prayer life.  If I am to speak to God's people on the topic, I should first seek God on it in my own life.
As I embraced the difficult process of asking God what He thinks of my prayer life (ironically, through prayer), I realized two things.  One, that I really believed prayer to be CENTRAL to the Christian walk.  Two, I felt my prayer life wasn't as robust as it should be.  It turned out I wasn't alone.  Having surveyed my own congregation, I found out that 100% people believed prayer to be central to the Christian walk, and about 85% of people felt their prayer life was lacking.
Staggering statistics really.  Most of us feel a deficit in a spiritual discipline we also feel is of highest importance to our faith.  My thoughts are now on the children of Foundation.  How can we implant in them an earnestness for prayer?  How can we support them now in their most formative years, so that they become lifelong 'pray-ers' as much as lifelong learners?
I realized quickly how important the prayer-education we already offer, is.  That students pray for one another and their community.  That they track those prayers and give thanks when they are answered.  That they ask God to give them words of encouragement for one another, and then actively share them.  That they pray in times of worship.  They pray in the morning, and when they go home.  That they see the staff pray.  That prayer is modeled for them all day.  That we pray, that they would pray, without ceasing.
My encouragement to parents: Take the time to pray with your kids.  Take the time to pray for your kids.  Take the time to pray in solitude, but make sure your kids catch you praying every so often.  The impact on their lives will be immeasurable.
Blessings,
-Matt
Cookies and the Kingdom of God
Wednesday, November, 18th, 2015

at 6:13 pm on

Cookies and the Kingdom of God

I would like to suggest that nothing is a more obvious display of the Kingdom of God in today's world than the bake room full of cookies.  Having made such an audacious statement, I should now explain.

You see, a bake room full of cookies in and of itself is nothing.  But the bake room full of cookies, specifically the one that sold a few thousand dollars' worth this past Saturday at our Winterbourne Wonderland fundraiser, put His kingdom on full display.  It was more than baked goods, it was His children building His kingdom in Christian community.  His Kingdom was in the prep work and the cleanup.  It was His people reaching 'in' and supporting one another.  It was His people reaching 'out' with the love of God to the community.  His kingdom was in the joy and the struggle of the event.  It was in the youngest  and oldest of His children.  The bake room was His courtyard, attended by his faithful, and everyone was welcome.

Praise God for the simplicity and complexity of His Kingdom here on earth, here at Foundation, here in the bake room full of cookies.

Mr. Robinson
Practicing Patience
Wednesday, October, 28th, 2015

at 4:40 pm on

Patience is hard to muster.  I mean really, who has time for those cars driving the speed limit?  Who, really, can stand idly by (patiently?) while someone takes forever counting out change to the penny to pay their grocery bill?  Usually they drop a coin or two as well. Ugh.  Haven't they heard of the tap feature built into credit cards nowadays?

It is apparent, even after writing the above paragraph and feeling my blood begin to boil, that this is an area in my life that needs improvement.  Thankfully, I have the Spirit to help!  Patience, we are learning as a school, is a fruit of the Spirit.  The more we allow ourselves to grow in God – be cultivated by the master gardener – the more of His fruit we will bear.  In my case, patience certainly needs to be part of the next harvest in my life.

Pray for me, and the children at Foundation, that we can bear this fruit now and moving forward, to the glory of God.

-Matt
Thank God!
Wednesday, October, 7th, 2015

at 5:35 pm on

Thanksgiving.  The holiday of turkey, cranberry, and getting stuffed – I mean stuffing.  It is also the holiday that faithfully reminds us of our need to be thankful.  I say 'our need' because that is the truth.  It is our need to remain thankful, not God's need.

We have so much to be thankful for, and God has given it all.  Certainly we need to be thankful for it simply because it is our duty.  I think about our thanksgiving table each year.  Aunts and uncles, cousins and friends, all of us take a turn to say something we are thankful for – family, food, what God is doing in our lives, the Blue Jays making the playoffs (Ok, that one is on tap for this thanksgiving!).  It is good to take the time to recognize God for who he is – the giver of everything good, everything worth being thankful for.  God will remain holy, faithful, and eternally joyful without our thanks and gratitude towards Him, though he certainly desires our gratitude.

What's more, though, is that we 'need' to be thankful not simply to give credit where it is due (God), but also because God knows that the more we recognize the giver behind the goods, the more thoroughly satisfied we are and the more we can fully enjoy the good things in our lives.  When we are thankful for what God has given, those gifts have achieved their chief aim – to point us towards our lavish and beautiful saviour, the greatest gift of all.

Blessings!

Ps.  Check out what some Foundation Children have been thankful for: